What are the key advantages of having a private chef for consultancy in the gastronomy and hospitality industry?
By Pascal
|
25 September 2023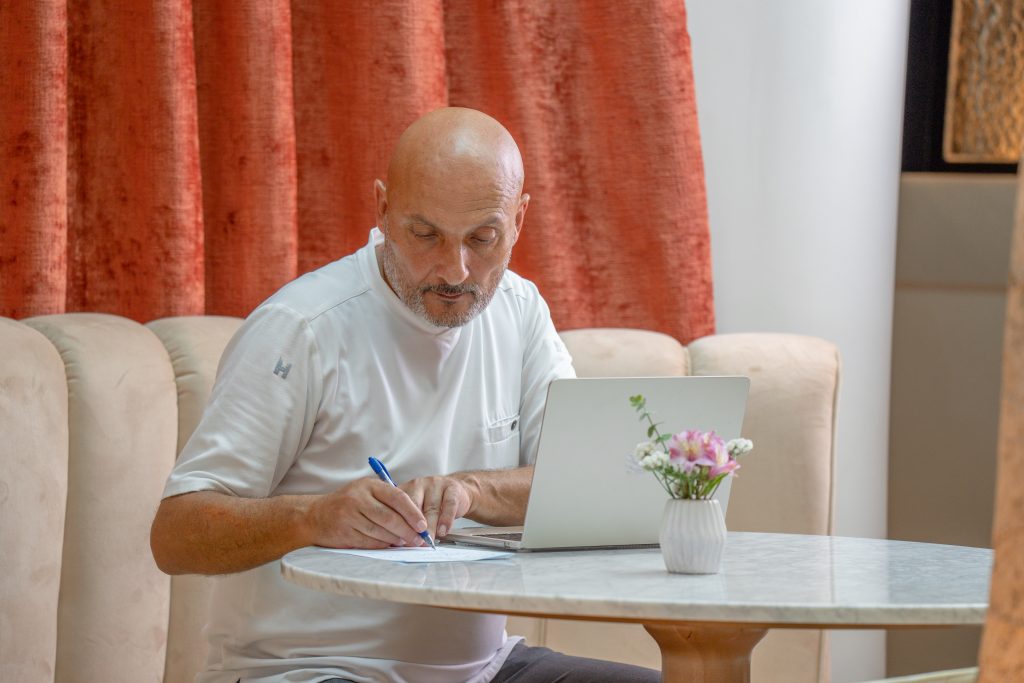 How can it make a difference to the culinary excellence and operational efficiency of your business?
On the vibrant Costa del Sol, where luxury meets tradition, and gastronomy is a sacred experience, having a Consulting Chef becomes the master key to achieving culinary excellence. As your culinary partner in Marbella, Pascal Silman is proud to offer a range of first-class gastronomic services designed to elevate your restaurants, hotels or events to a whole new level.
Chef Consultant in Marbella: Your Partner in Excellence
Competition in the Marbella hospitality industry is fierce and it is worth noting that this Mediterranean paradise requires more than just a good location and a standard menu. This is where the experience and vision of Pascal Silman, your private chef, comes into play. With several years of experience in creating exceptional gastronomic moments, he offers you a unique perspective on how to differentiate yourself and stand out in this competitive market.
Creating personalised menus: Marbella's unique touch
Menu creation is an art that Pascal has mastered. His in-depth knowledge of Mediterranean cuisine and his passion for local ingredients will enable you to offer an authentic and memorable dining experience. From classic dishes with a contemporary twist to innovative creations that challenge the limits of culinary creativity, Pascal customises each menu to reflect the unique identity of your establishment.
Unforgettable events: Leave a lasting impression
Marbella is a top event destination, and the quality of the food is a key aspect. Whether it's a wedding, conference or corporate event, Pascal Silman works with you to design a menu that perfectly suits the occasion. Your event will not only be remembered for its elegance, but also for the exquisiteness of the flavours that will be served.
Cost optimisation and operational efficiency
As an entrepreneur in the catering industry, operational efficiency is crucial. Pascal will not only help you create exceptional menus, but will also bring his expertise in cost management and process optimisation to ensure the profitability of your business.
What additional benefits can my business get from having a private chef in Marbella?
These are the advantages of having a consultant chef in the charming town of Marbella:
Exclusive experience

Unlimited creativity

Quality ingredients

Time saving

Flexibility of time

Healthy meals

Personalised service

Connection with local suppliers

Passion and commitment
The seal of excellence: Consultant Chef Pascal Silman
In short, having Pascal Silman as your Marbella home chef is the key to elevating your establishment or event to a level of gastronomic excellence that will leave a lasting impression.
With a deep love for Mediterranean cuisine and a commitment to quality and authenticity, Pascal is your culinary partner on the Costa del Sol.
Don't miss this opportunity to stand out in the competitive world of hospitality in Marbella – contact Pascal Silman today, find out about private chef prices and discover how he can take your culinary experience to the next level!