Pascal Silman had the joy and honor of wearing his first chef's jacket at the age of fourteen during his culinary training at the Beauregard de Claix School. Under the guidance of four esteemed chefs, all companions of the Tour de France, he spent four years learning the fundamentals of French cuisine.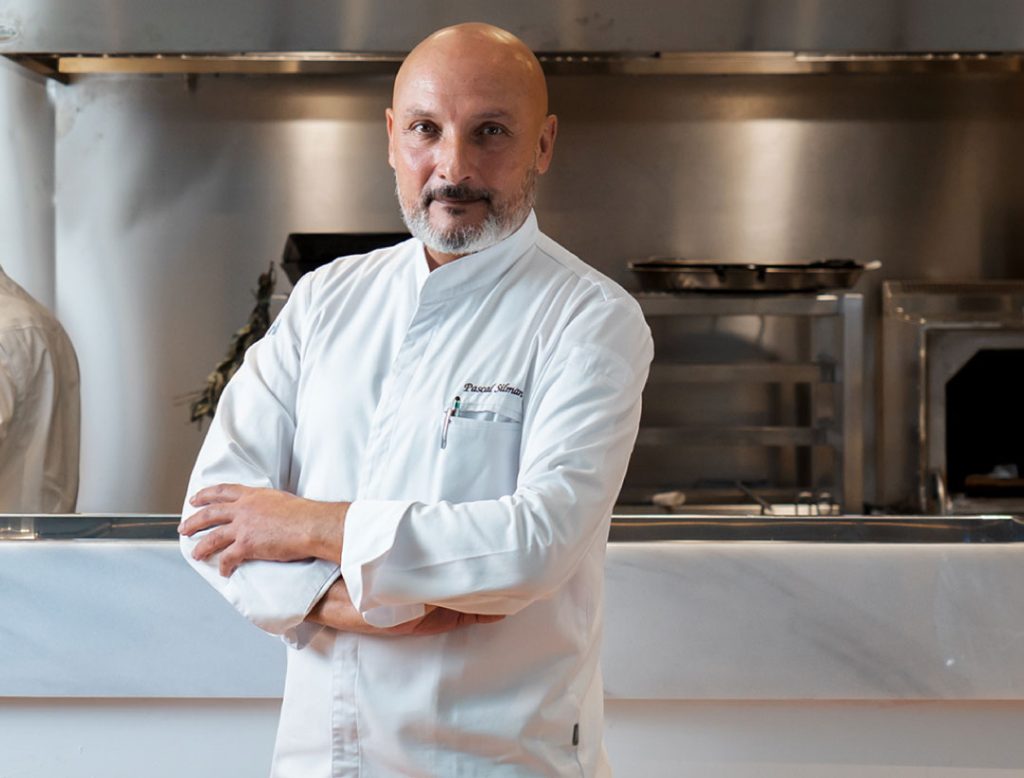 Continuing his apprenticeship, it became evident to Pascal that haute gastronomy was his path. Working with prominent figures in French cuisine, starting with Claude Patry starred chef, Christian Parra starred chef, Michel Pipé starred chef, Jacques Maximin M.O.F starred chef, Roger Vergé M.O.F starred chef, Elie Mazot Chef starred, Alain Ducasse and finally Michel Guérard two big names in world cuisine, enriched his culinary expertise.
Pascal's culinary style gravitated towards the grand Mediterranean basin, influenced by his culinary journeys and experiences. For seventeen years, he dedicated his career to the luxury hotel industry, holding prestigious positions as a chef executive in Palaces, 5-star luxury establishments, and Relais & Châteaux properties.
Acknowledged and rewarded by his peers throughout his career, Pascal's reputation as a chef was widely recognized and appreciated in the realm of international gastronomy.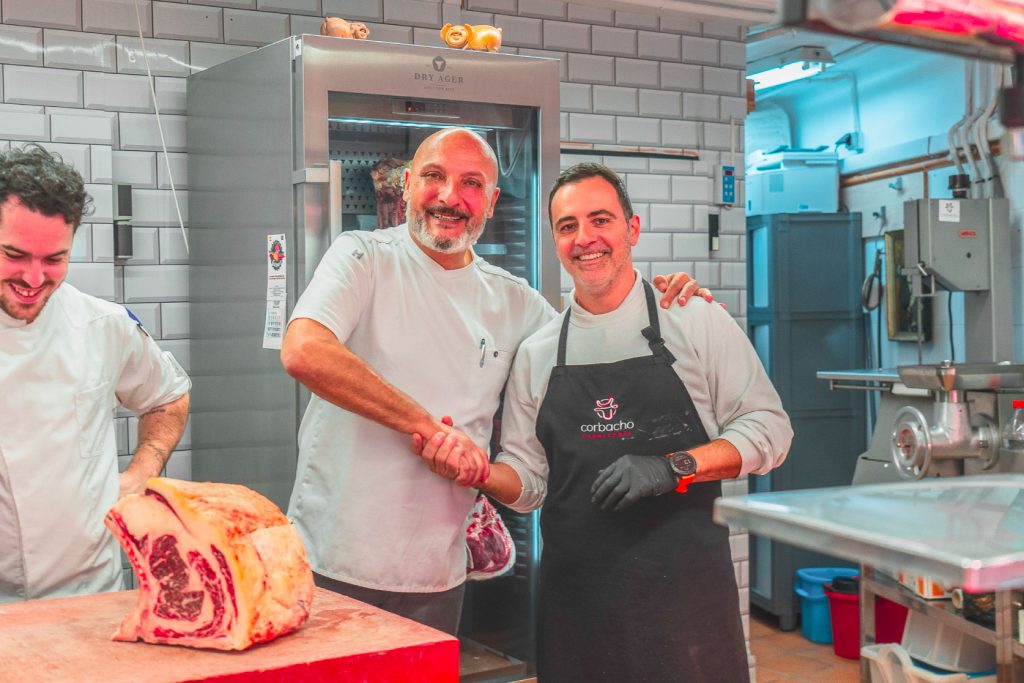 Subsequently, after excelling in high gastronomy and upscale hotels, Pascal immersed himself in culinary conceptualization, leading to the successful openings of several acclaimed restaurants that still shine to this day.
This journey propelled him towards international culinary consultancy, a path he now embraces wholeheartedly. He founded Pascal Silman consultancy, headquartered in Marbella, where he dedicates himself entirely to this field.
Currently collaborating with the esteemed hotel La Fonda, Pascal views this opportunity as a gateway to boundless culinary creativity. It allows him to express his philosophy of savoring good food and finding joy in culinary excellence on a daily basis.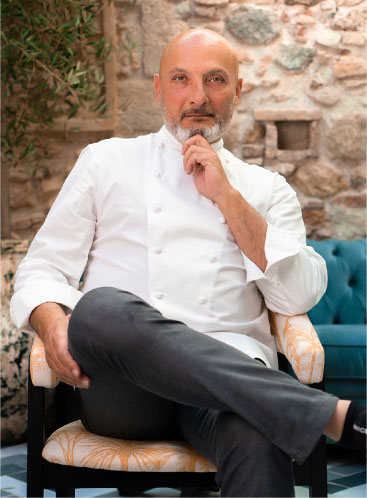 30 years of career spent behind the stoves of the Basque coast kitchens, always in love with exceptional local products !!

Having grown up in the midst of the beautiful Basque country, he very early got involved in environment protection, its nature and animal species, whether of land, sea or air and naturally committed himself to the kitchen, at the tender age of 16, to learn the most basic and hard rudiments of the south-western French and Spanish cuisine.
Then came the curiosity that generally drives all great enthusiasts among our kind, to open up to other international culinary cultures.
A man of conviction, creative, hard working, entirely devoted to his guests on a daily basis, Bruno is moving towards new professional horizons oriented in the PRIVATE sector of exclusive international chefs.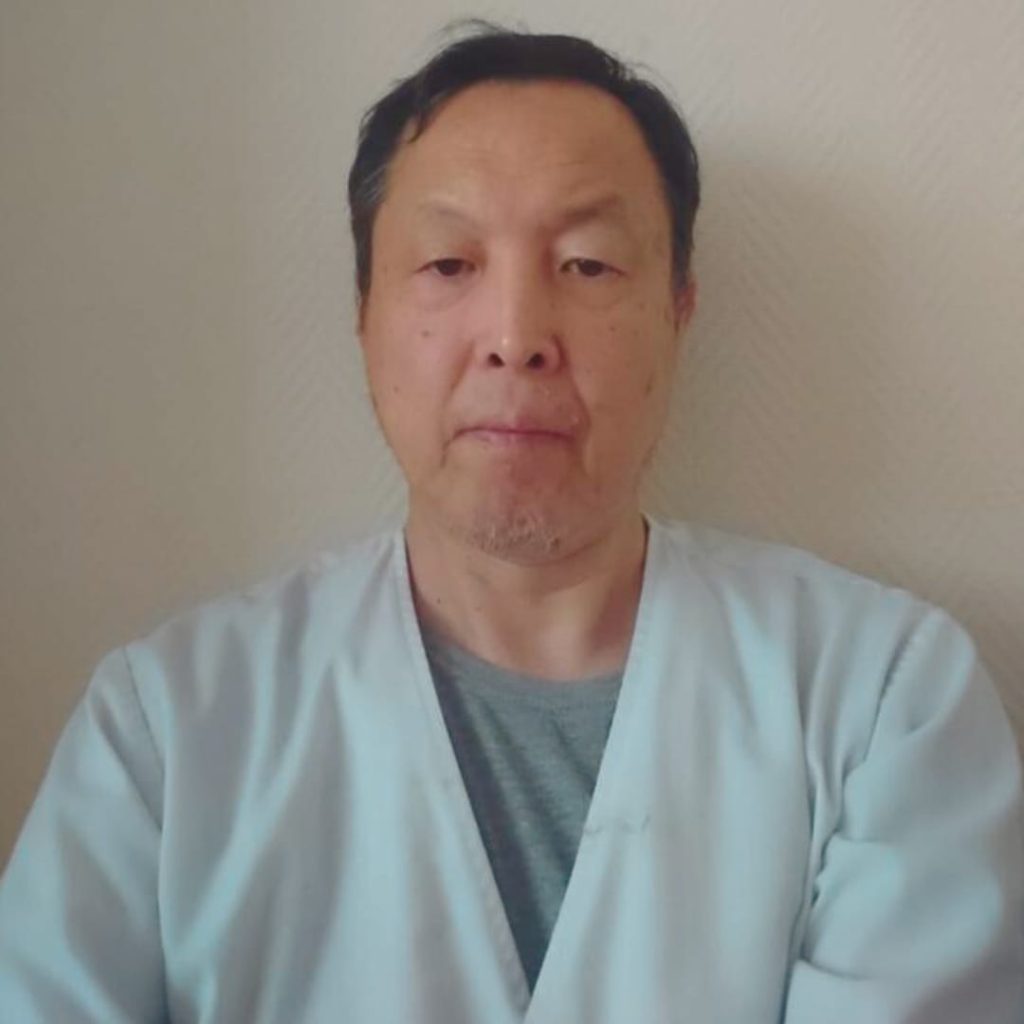 Kazuhiro Higuchi grew up in a family of chefs and at the age of 16 he started working at the Italiaken Hotel in Niigata. At 18, he began his professional career at the New Otani Hotel in Tokyo. He learned from renowned chefs and developed a curiosity for French cuisine. He moved to Paris and it was there that his idea of transmitting the art of Japanese cuisine abroad was born.
In Belgium at the Conrad Hotel, directed by chef Pascal Silman, the friendship between the two began. Twenty years ago, he achieved his dream and opened his own restaurant, HINODEYA in Brussels. He worked for the Japanese Embassy, gave cooking classes and conferences on Japanese cuisine and health in the town of La Lessine.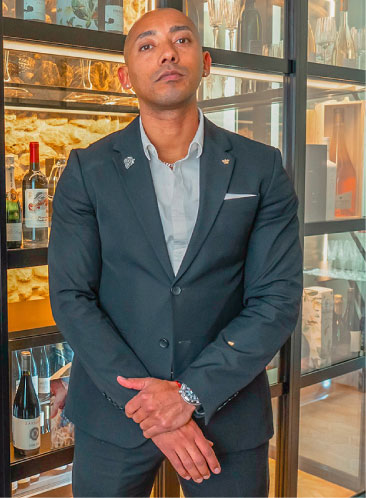 "Love what you do and transmit that passion to others. " This is the life mantra of our savvy and charming Sommelier, Jorge Antonio Olivencia Montes. He was born in Peru, and after working around the world on cruise ships and in renowned hotel restaurants such as Nobu and El Lodge. He is very passionate about his work and loves sharing all his knowledge about wine culture with diners. For him, matching the right dish with the right wine is art. As you can imagine, his favourite place is a wine cellar, with a unique selection of wines.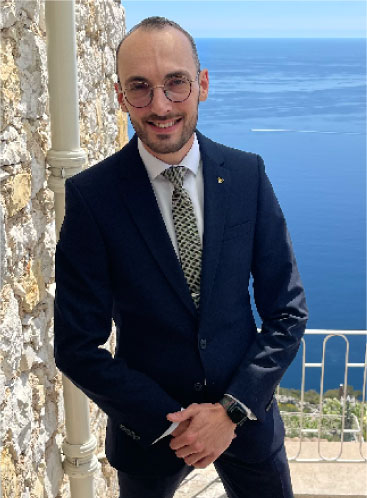 Jérémy is at his age (28) with his high-flying career in service, just impressive !!
Jerémy is a regular at the big starred houses (Alain Ducasse Louis XV Monaco with 3 stars, Mauro Colagreco, Mirazul Menton with 3 stars, Emmanuel Renaud Flocons de sel Megève with 3 stars, the Reserve of Beaulieu Yannick Franck with 1 star, Château de la Chèvre d'Or Arnaud Fay with 2 stars…) Jérémy is a specialist in his field without a doubt !!
Today, Jeremy brings his experience of high-end service to our incredibly structure company. Jeremy's know how for any organization of your private meals or the setting up of a restaurant is undoubtedly the strong point of our company!!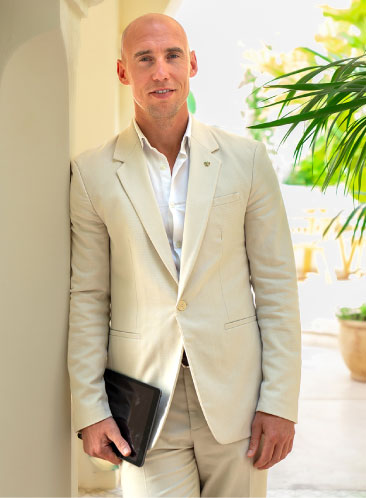 Sales Manager &
Guest Relations
Julien grew up and spent most of his life in Paris, though he often travelled to Spain, specially Marbella. At the age of 25 he decided to study Hospitality Management in one of the best universities in the world, Les Roches (Marbella). In Les Roches he learned about service, kitchen and, of course, management. He was also taught teh great values necessary to become an outstanding hospitality profesional. He graduated with honors and the best distinction achievable, being part of the exclusive group Eta Sigma Delta.
Since then, he's worked in London, Miami, Barcelona, Dubai and now, Marbella. Always working in 5 star luxury hotels. Throughout his career he's done two openings, namely Hotel East in Brickell (Miami) and currently La Fonda Heritage Hotel Relais&Châteaux in Marbella.
He's usually held managerial positions and in the Miami opening, was one of the F&B managers. Now at La Fonda, he's had the opportunity to work in several departments, starting as the front office manager, passing to sales and revenue and F&B manager.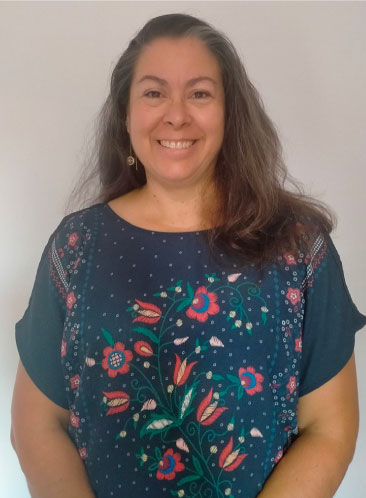 administratif@pascalsilman.com
Born in Canada to spanish parents,she is naturally fluent in English, French and Spanish. Languages have provided rare opportunities for people without work experience; just having moved to Spain, at the age of 19, she began working as a trilingual secretary in a Swedish multinational company based in Spain. From there she became the sales department secretary and began her career in administration, translations and comercial management. Her great learning capacity and her curiosity to learn new things led her to start her own import and export company that she maintained for 18 years, and in which she specialized in customer service, administration and sales service. Multifaceted and in love with the Costa del Sol, where she's lived for 20 years, she also helps foreigners who want to move their residence here as a real estate and relocation agent.