Tailor-made for your private events or vacations
Throughout his career, the chef prepared private meals for a segment of his clientele, either at their homes or by bringing his restaurants to their homes, for the durationof a fleeting dinner or lunch…
That's how he started, timidly, to create custom menus with the collaboration of his clients who willingly engaged in this exercise that chefs practice daily.
This led him to the moment in his life when he founded Exclusive Chef Agency, surrounded by his team of experts, fully focused on creating an experience that combinesconviviality and professionalism, solely for the enjoyment and celebration of their guests. Hiring a private chef may just be the perfect solution. Whether you're celebrating a special occasion or simply want to enjoy the best gastronomy during your holidays,having a private chef at your disposal gives you a unique culinary experience. In this article we'll explore the reasons why hiring a private chef in Marbella cancompletely transform your holidays and make them unique and  unforgettable.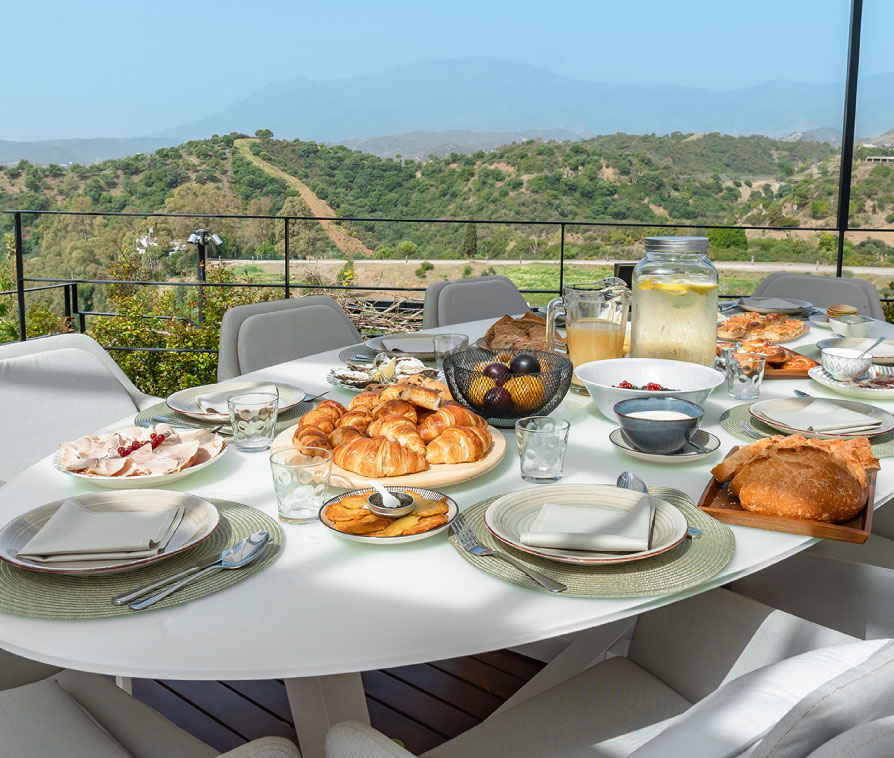 The chef will work with you to understand your preferences and dietary needs, creating tailor-made dishes that fit your tastes and that of your family and Friends. Whether you want to experiment with local cuisine or enjoy international dishes, the private chef will adapt the menus to your wishes and guaranteeing a unique and memorable gastronomic experience.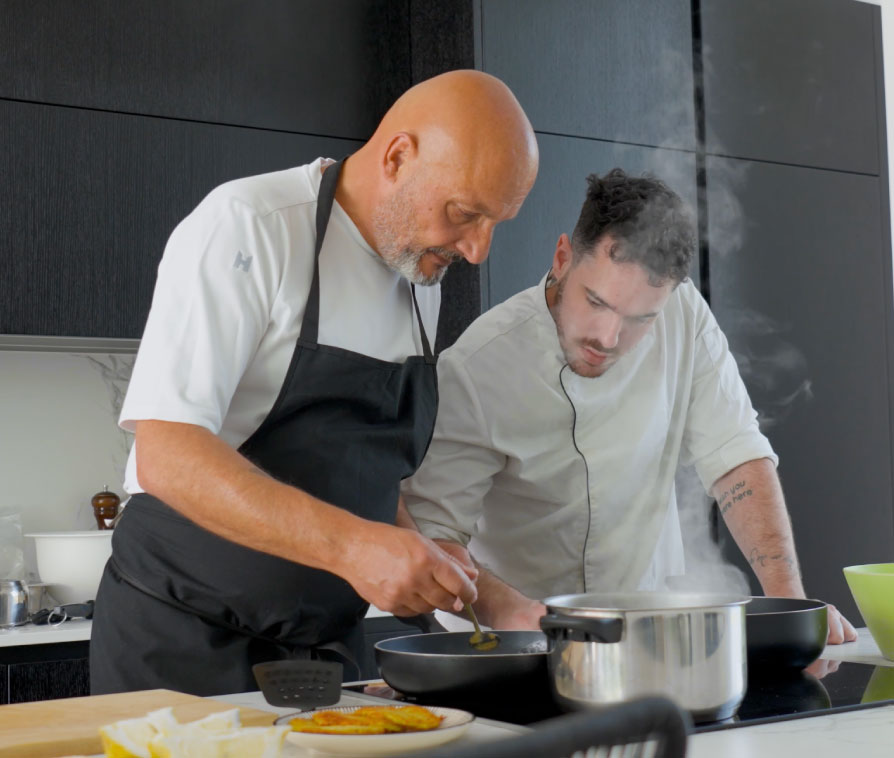 GOURMET EXPERIENCE AT HOME
A private chef will take care of everything, from buying the freshest and high quality ingredients to preparing and presenting the dishes. Your can enjoy a first class meal without having to worry about anything but relaxing and enjoying.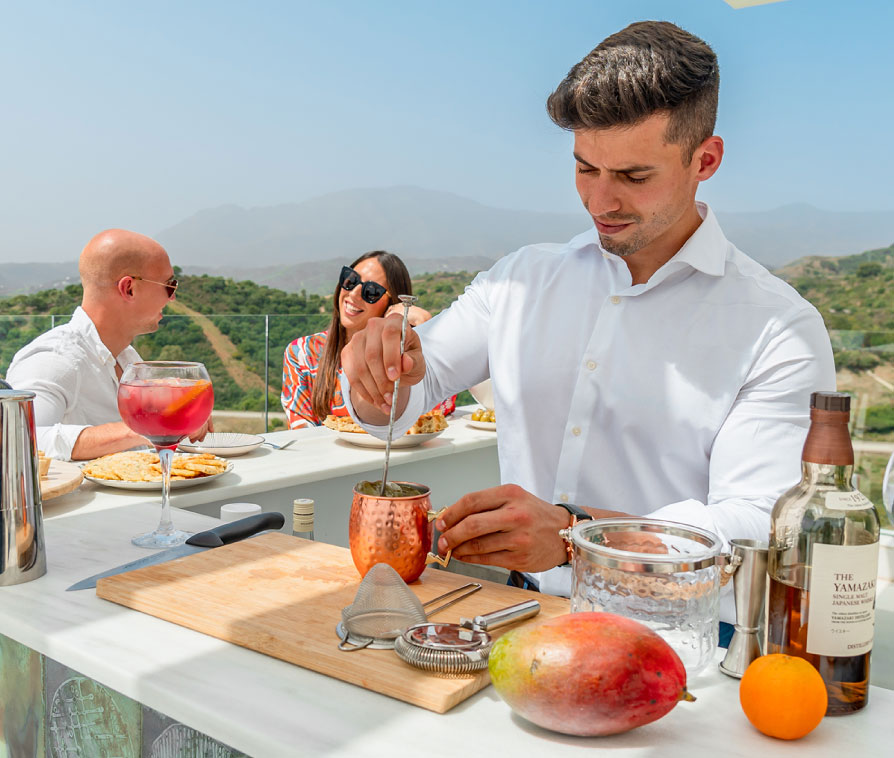 Anything from classic cocktails to original creations. Your guests will be delighted with the flavors and exclusive presentations offered by our expert.
You can also hire our cocktail Master Class service where our mixologist will guide you and your friends through a cocktail Master Class.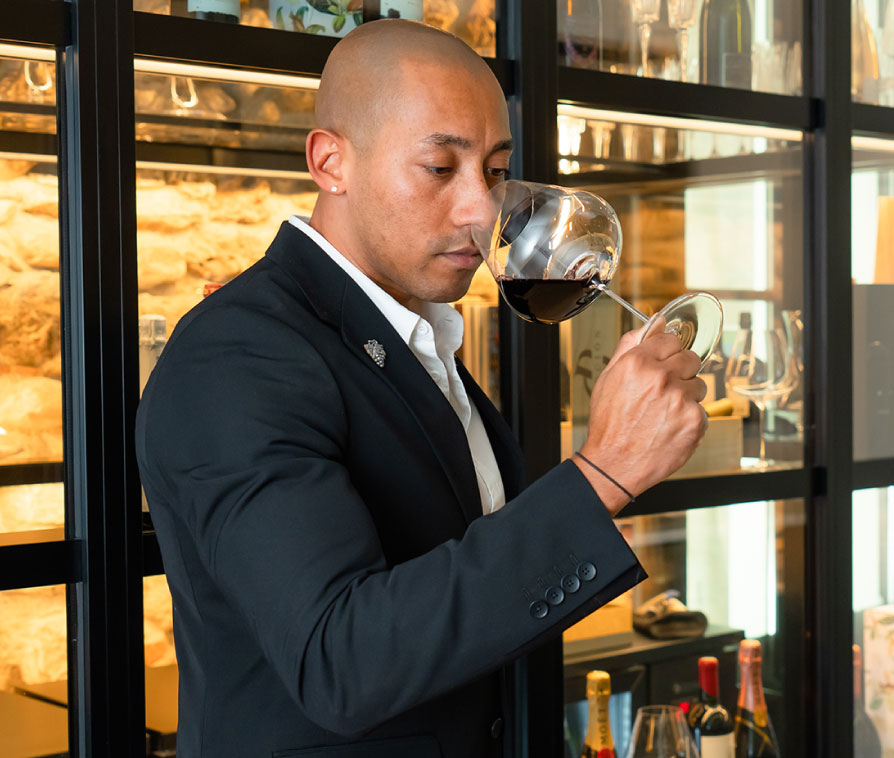 SOMMELIER EXPERIENCE & WINE TASTINGS
Our sommelier service can offer you a selection of high quality wines and guide you through personalized tastings, in which you will discover new flavors and fascinating pairings. You will live a unique experience, learning about the wines of the region and discovering authentic oenological gems.